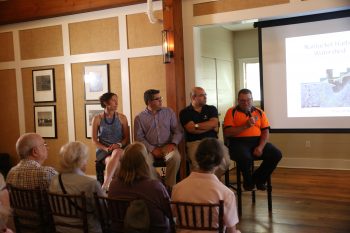 The Nantucket Land Council is pleased to present the 7th Annual State of the Harbor Forum to be held on Thursday, July 18, 2023 at 4:30 pm to be held at the Nantucket Yacht Club. This year's Forum will feature a presentation by the Town of Nantucket Natural Resources Department and will include public engagement and participation in reviewing policies and practices that impact the long-term health, sustainability, and resilience of our harbor ecosystems.
A raw bar and cocktail reception will follow.
The NLC is proud to present this yearly educational event free for the community as an opportunity to hear about on-going research as well as preservation and protection efforts in Nantucket Harbor.  A huge thank you to our 2022 sponsors: Anderson's Stillwater Moorings, Nantucket Shellfish Association and Visco Pumping, Inc.  To help us present this annual symposium free to Nantucket, please consider a business or family sponsorship.  Email anna@nantucketlandcouncil.org for more info.
The NLC's 6th Annual State of the Harbor Forum was hosted on July 19, 2022. Watch the full presentation – The State of the Harbor:  Planning for a More Sustainable Future, HERE.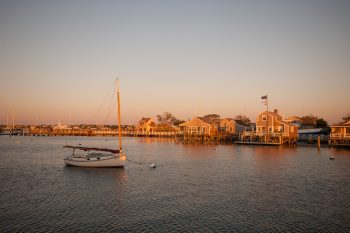 For sponsorship opportunities or other questions, please email anna@nantucketlandcouncil.org.
Check out the full video from the 2022 6th Annual State of the Harbor Forum:
Recorded and edited by Nantucket Community Television