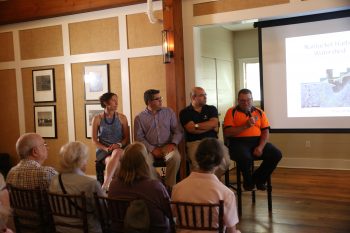 The NLC's 4th Annual State of the Harbor Forum has been rescheduled for September 24, 2020 via Zoom. We look forward to hosting you for a virtual presentation of The State of the Harbor: Impacts and Implications of a Changing Climate. For this special edition of the forum, we are excited to announce a feature presentation by Pulitzer Prize finalist Elizabeth Rush, author of Rising, Dispatches from the New American Shore. Additional presenters to include Emily Molden, Nantucket Land Council Executive Director, Dr. Jennifer Karberg, Nantucket Conservation Foundation Research Program Supervisor, and a representative from the Town of Nantucket Coastal Resiliency Department. 
The NLC is proud to present this yearly educational event free for the community as an opportunity to hear about on-going research as well as preservation and protection efforts in Nantucket Harbor.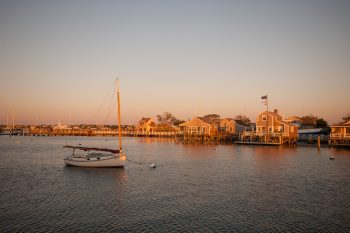 For sponsorship opportunities or other questions, please email meg@nantucketlandcouncil.org.
Check out the full video from the 2019 Annual State of the Harbor Forum:
Recorded and edited by Nantucket Community Television