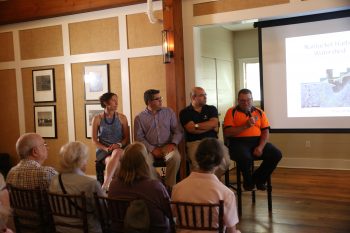 The NLC's 4th Annual State of the Harbor Forum was hosted September 24, 2020. Watch the full presentation – The State of the Harbor: Impacts and Implications of a Changing Climate HERE. For this special edition of the forum, we proudly featured our keynote speaker Pulitzer Prize finalist Elizabeth Rush, author of Rising, Dispatches from the New American Shore.
Additional presenters include: Emily Molden – Nantucket Land Council Executive Director, Jeff Carlson – Town of Nantucket Natural Resources Director, RJ Turcotte – Nantucket Land Council Resource Ecologist, Dr. Jennifer Karberg – Nantucket Conservation Foundation Research Program Supervisor, and Vince Murphy – Town of Nantucket Coastal Resilience Coordinator.
The NLC is proud to present this yearly educational event free for the community as an opportunity to hear about on-going research as well as preservation and protection efforts in Nantucket Harbor.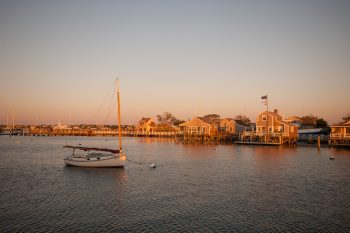 A huge thanks to our sponsors and supporters Nantucket Shellfish Association and Anderson's Stillwater Moorings for helping bring this free, educational event to our island community.
For sponsorship opportunities or other questions, please email meg@nantucketlandcouncil.org.
Check out the full video from the 2020 4th Annual State of the Harbor Forum:
Recorded and edited by Nantucket Community Television