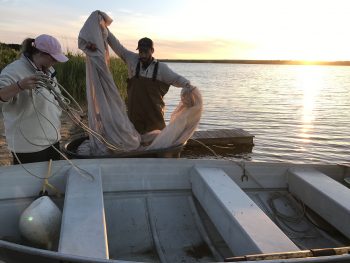 The Land Council will host their 45th Annual Meeting at The Nantucket Hotel this August.  Stay tuned for updates on date and special guest/speaker. As always, all NLC members are encouraged to attend and the general public is welcomed free of charge.
In 2018, the NLC welcomed Matthew Devine, a Marine Scientist Ph. D. student at UMass Amherst, as special guest and speaker at the Annual Meeting.  Matt discussed his research of anadromous river herring populations in coastal New England , outlined results from his recent surveys in Nantucket's unique pond systems, and discussed the implications of this research.
The NLC Annual Meeting is open to the public, and all are welcome.  A cocktail hour follows.  For more information, please call the office at 508-228-2818 or email nlc@nantucketlandcouncil.org.
Photos courtesy of Kindflow Productions.