Vernal Pool Tours
Sunday, May 13, 2pm
Wednesday, May 23, 3pm

Join the Nantucket Land Council for an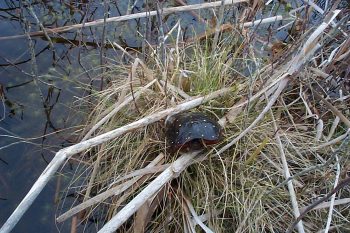 exploration of the vernal pools found on Nantucket.  On a discovery walk led by Resource Ecologist Emily Molden, you will learn about vernal pools – bodies of water that form during the spring and provide essential habitat to a variety of species.  Discover some of the unique animals that call these temporary bodies of water home! Tours are open to adults and children with a parent/caregiver.
Tours are free and open to the public; advance registration is required.  Registration is open by email or phone (508) 228-2818.  Please call the office to learn more.
Downtown Tree Tours
Tuesday, June 19, Tuesday, July 10, & Tuesday, August 21, 2018
Learn about the beautiful and historic species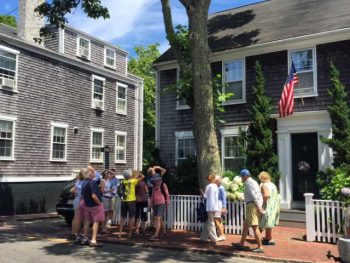 of trees that line our downtown streets.  These tours are led by both the Executive Director Cormac Collier and the Resource Ecologist Emily Molden.  Their combined knowledge of biology and island history generates interesting conversations and surprising questions. Find out how all of our town trees have been preserved over the decades. Group size is limited, please pre-register by calling 508-228-2818 or email meg@nantucketlandcouncil.org. Private tours are also available for groups of 5 or more. Please call the office to learn more.
Download our brochure(PDF) if you would like to take a self-guided tour.
Saturday, June 16, 2018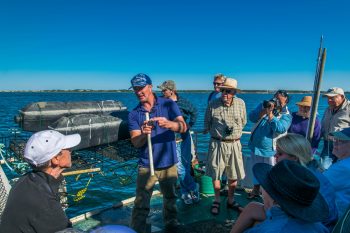 Tuesday, July 3, 2018
Tuesday, July 31, 2018
Tuesday, August 14, 2018
Wednesday, August 29, 2018
Wednesday, September 12, 2018
Wednesday, September 26, 2018
All tours begin at 3:30pm and last approximately 2 hours and are open to the public.  Private tours also available, please email meg@nantucketlandcouncil.org for more information. 
Join the Land Council for an exciting and educational afternoon aboard Shearwater Excursions Shearwater 47′ power catamaran with Captain Blair Perkins, NLC Executive Director Cormac Collier, Resource Ecologist Emily Molden, and Oyster Farmer Simon Edwardes for a tour of Head of the Harbor, and an exploration of Fifth Bend Oyster Farm. Along the way you'll learn more about oysters and their role in the ecology of the harbor. Tickets are limited and advance registration is required.  Email meg@nantucketlandcouncil.org to register!
---
Past Events
Monarch Tagging Day
Wednesday, Sept. 27th at 4pm

Join the Nantucket Land Council and our resource ecologist Emily Molden for a public monarch tagging program. We'll bring nets and tags so you just need to bring yourself and a sense of adventure. We also recommend wearing long pants and closed toed shoes. Call the NLC office at 508-228-2818 to register and find out the meeting location. All ages are welcome to this free event!
Family Fun Day at Camp Richard
Sunday, Oct. 1st from 11am-2pm
The Nantucket Land Council is proud to be the leading force in working to preserve Camp Richard, a beautiful 100-acre Boy Scout camp, from development and this is our chance to celebrate our progress to date. For our first ever family Fun Day all are invited to enjoy a fall afternoon playing and exploring the grounds of Camp Richard. We'll have lots of outdoor activities including guided nature walks, games, crafts, a scavenger hunt and Tom Mulholland will bring his red-tailed hawk for everyone to enjoy. This event is open to all ages, all activities are free and lunch will be available for a donation to the Nantucket Land Council. The NLC would like to thank the Nantucket Boy Scouts for their support of this event.
Save