Monarchs Tagging Trip
RESCHEDULED!
New Date: Tuesday October 4, 4pm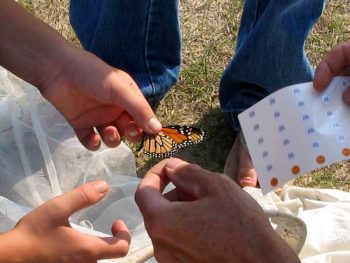 Participants will join Resource Ecologist Emily Molden to locate migrating monarchs, tag and release them as they head south for the winter. The tags are tiny and adhere to the strongest part of the butterfly's wing.  Tagging Monarch butterflies helps us learn how climate trends and human encroachment affect their extraordinary migration patterns while contributing to conservation and research efforts for a creature who faces many environmental challenges. Long pants and closed toed shoes are strongly recommended for participants. Pre-registration is required, free and open to the public. For additional details or to sign up for the trip, call 508-228-2818.
Vernal Pool Discovery Walks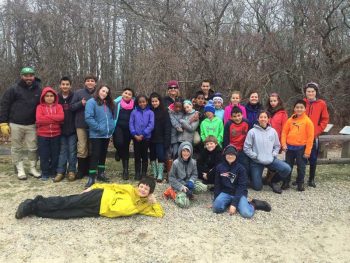 Vernal pools are isolated, temporary bodies of water, filling with precipitation and high ground water in the spring and drying up in the summer.  As a result of their isolation from other water bodies and their drying period they cannot support fish populations making them the perfect nursery habitat for countless invertebrate and amphibian species. Some species rely on vernal pool habitat exclusively to complete their life cycles, such as fairy shrimp. Discovering these creatures during their short window of existence is a treat for vernal pool explorers, children and adults alike.
The Discovery Walks are free and open to all ages, led by NLC Resource Ecologist Emily Molden.  Nets and other equipment provided, please wear durable clothes & boots.  Registration is required; limited number of participants.  To register and get directions call 508-228-2818.
Downtown Tree Tours
Learn about the beautiful and historic species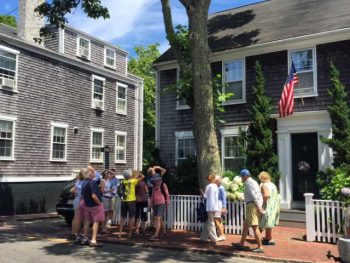 of trees that line our downtown streets.  This tour will be led by both the Executive Director Cormac Collier and the Resource Ecologist Emily MacKinnon.  Their combined knowledge of biology and island history generates interesting conversations and surprising questions. Find out how all of our town trees have been preserved over the decades. Group size is limited, please pre-register by calling 508-228-2818 or email amy@nantucketlandcouncil.org.
Download our brochure(PDF) if you would like to take a self-guided tour.
Save
Save