Vernal Pool Tours
Join the Nantucket Land Council each spring for an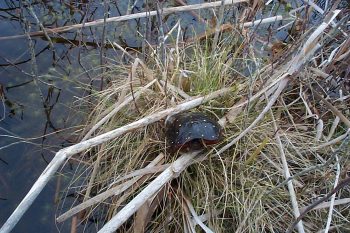 exploration of the vernal pools found on Nantucket.  On a discovery walk led by Resource Ecologist RJ Turcotte, you will learn about vernal pools – bodies of water that form during the spring and provide essential habitat to a variety of species.  Discover some of the unique animals that call these temporary bodies of water home! Tours are open to adults and children with a parent/caregiver.
Tours are free and open to the public; advance registration is required.  Registration is available at EventBrite.com.
Downtown Tree Tours
Learn about the beautiful and historic species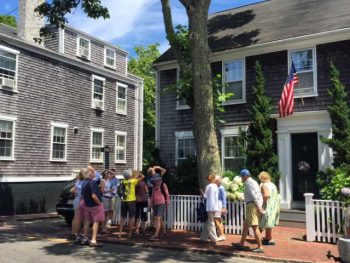 of trees that line our downtown streets.  These tours are led by Nantucket Waterkeeper and NLC Resource Ecologist RJ Turcotte.  RJ's combined knowledge of biology and island history generates interesting conversations and surprising questions. Find out how our town trees have been preserved over the decades. Group size is limited and masks are required – we welcome small group private tours by appointment.  Please email meg@nantucketlandcouncil.org for more information.
Registration for our summer Tree Tours is available at EventBrite.com.
Download our brochure(PDF) if you would like to take a self-guided tour.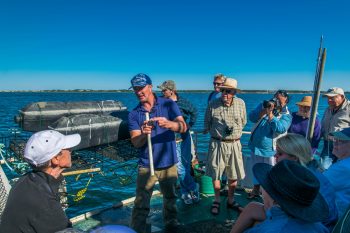 Click HERE for more information on these tours!
Monarch Tagging Day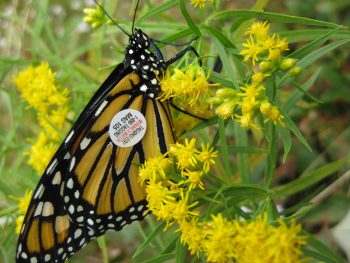 Join the Nantucket Land Council and our Resource Rcologist RJ Turcotte for a public monarch tagging program, typically scheduled for late summer. We'll bring nets and tags so you just need to bring yourself and a sense of adventure. We also recommend wearing long pants and closed toed shoes. Please email RJ@nantucketlandcouncil.org find out the meeting location. All ages are welcome to this free event!
Save