The Nantucket Land Council is pleased to announce the second annual State of the Harbor Forum which will be held this Thursday, July 19, 2018 at 4:30pm at the Great Harbor Yacht Club.  Join us for this opportunity to be updated on the current issues facing Nantucket Harbor and what you can do about it!
The Nantucket Land Council will host a question and answer session with local Town of Nantucket department heads and organization leaders including: Jeff Carlson – Town of Nantucket, Emily Molden & Cormac Collier – Nantucket Land Council, David Gray – Wastewater Treatment Plant, and Roberto Santamaria – Nantucket Department of Health. Topics to be discussed include: water quality, stormwater research, eelgrass and shellfish along with the strategies that are being employed by the Town of Nantucket to extend and retrofit the sewer system.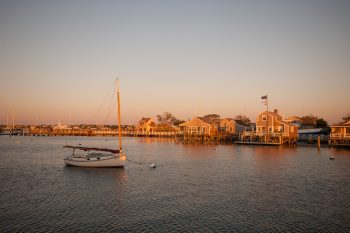 The second annual State of the Harbor Forum will be held on July 19 starting at 4:30pm and is free and open to the public.  Raw bar and cash bar to follow. For more details or questions, please call (508) 228-2818 or email nlc@nantucketlandcouncil.org.  Please note that there is no public parking at GHYC – please plan accordingly.