The Nantucket Land Council is excited to present our virtual educational series:
Clean Water – Topics on Tap! Each month, the NLC hosts a special guest speaker for a live virtual webinar, who will present on an important water quality topic followed by a live Q&A. Watch previous editions of Clean Water: Topics on Tap at the link below.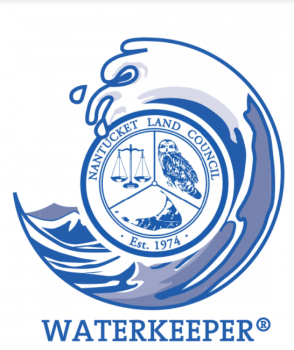 On April 15, learn about Nantucket Waterkeeper presented by the Nantucket Land Council and the Waterkeeper Alliance.  Nantucket Land Council is committed to being your advocate for our water resources; along with the Waterkeeper Alliance, we are on the front lines protecting, preserving and sustaining our water for all community members.  Join David Prescott of Save the Bay and the Waterkeeper Alliance Council for a discussion on how clean water affects all sections of our community and how we each play a role in protecting and preserving this critical resource. Thais Fournier, Town of Nantucket Water Resource Specialist, will join to discuss everyday practices that all Nantucket residents should abide by to keep our waters safe and healthy. Each monthly webinar will be held via Zoom. Register HERE or watch via YouTube HERE.