Eelgrass is a marine flowering plant that provides the foundation for our harbor environment. The value of eelgrass meadows is well documented and includes stabilizing sediments, improving water quality and clarity, mitigating for CO2 emissions, and providing habitat to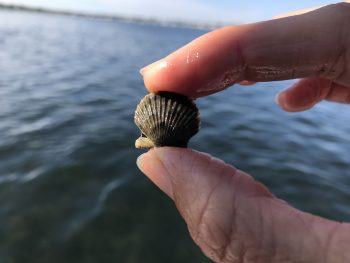 a number of commercially important and/or endangered species including the last commercially viable "wild" bay scallop fishery in the U.S. The abundance and health of eelgrass has, however, diminished from historic levels in many areas. Over the years the Nantucket Land Council (NLC) has supported eelgrass research that has revealed a need for action, we have been diligent with our education and outreach to the community about the problem, we have begun implementing policy changes to improve water quality for the future, and now we want to focus on direct management and restoration of this invaluable resource. The NLC will be implementing two separate research projects in support of eelgrass.
The NLC will begin a study to assess the overall health of eelgrass meadows throughout Nantucket Harbor. This study will look at nutrient impacts to eelgrass in Nantucket and compare it to the health of eelgrass in other regional communities along the North Shore and Cape Cod.
The NLC will also begin the first phase of an eelgrass restoration project in Nantucket Harbor. Using adjacent areas of eelgrass as donor populations, the NLC will restore ½ acre of eelgrass off Monomoy Beach.
The Water Fund will enable the NLC to contract eelgrass specialists from Boston University to oversee and assist with the health assessment and restoration work.  Click here to join us in protecting and preserving our water resources!