The European green crab has been found on the coast of North America for decades, however, in recent years their numbers have exploded. Green crabs feed on bivalves and other crustaceans and spend a lot of time burrowing in the bottom sediments. They have been closely linked to eelgrass and shellfish declines in communities from MA, ME and Nova Scotia.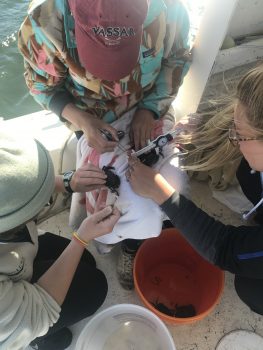 The Nantucket Land Council (NLC) continues a collaborative effort with the Town of Nantucket Natural Resources Department and the Maria Mitchell Association to investigate the numbers and population dynamics of green crabs in Nantucket Harbor.
The Water Fund enables the NLC to continue investing in this research. It is important that Nantucket gain a better understanding of all threats to our natural marine ecosystems.