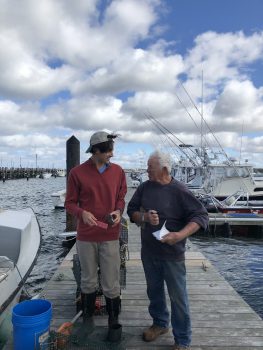 Over the past decade, the Nantucket Land Council has steadily transitioned into being the leading voice for the protection, investigation, and education of our water resources. In response, the NLC Board of Directors created "The Water Fund", a donor-restricted fund to help support marine and freshwater projects on Nantucket. Read about some of our recent water-based projects, research and events in the 2019 Water News.
Throughout 2020, we continue our water projects including expanding our eelgrass health research
into Madaket harbor, supplementing the Town of Nantucket's water quality sampling with our small
pond water quality research and investigating coastal plastics on our beaches and ocean waters. We also continue investigating the green crab population, how it relates to the health and vitality of Nantucket Harbor and the viability of a green crab fishery to help reduce these habitat-destroying creatures.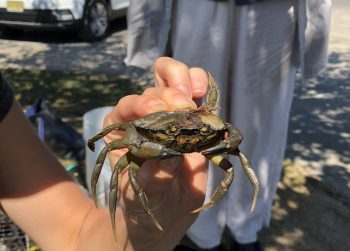 We can't do this additional work without your help!
In 2019, the NLC Board of Directors pledged an astounding $60,000 matching grant for Water Fund donations made by December 31, 2019, in recognition of the tremendous amount of water-focused research, projects and initiatives the NLC has undertaken recently – and we are extremely proud to announce that our membership met that challenge for a total of over $125,000 in funding to support our water focused research.  Help us continue in 2020 by making a Water Fund donation today!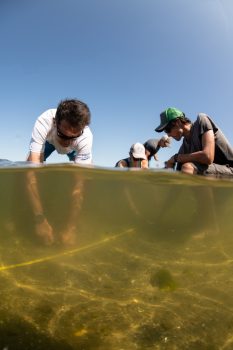 A special Thank You to our Water Fund Founders Circle members who made a contribution of $5000 or more:
Susan and Michael Baer
William and Margaret Brenizer
Robert and Barbara Friedman
The Heinz Family Foundation
The Herbert D. Condie Jr.
Family Foundation
Evan and Cindy Jones
Peter and Bonnie McCausland/
The McCausland Foundation
Alan and Virginia Nathan
The Overbrook Foundation
The Slayton Family Foundation
Meredyth and Brooks Smith
Lars O. and Jane Soderberg
Merrielou and Ned Symes
Visco Pumping, Inc.
Anonymous
Anonymous (2)